Mother-Daughter Artists Specializing in Dog Illustrations, Paintings and Logos.
MAY RESCUE OF THE MONTH:
Wolf Spirit Sled Dog Rescue

#ResearchYourBreed
Why are most of our beloved Nordic breeds in shelters?
It's usually because no one researched the breeds! Malamutes, Huskies and Wolfdogs are over flowing at the shelters and rescues. Some may decide the want a dog like the one they saw on Game of Thrones, or think that they are so cute as a puppy but then they do't realize the amount of dedication to taking care of the dog. Between the shelters and people just letting the dogs go to the streets—it's just mind-boggling how many need our help. There is so much homelessness of our beautiful breeds. Lack of knowledge is one of the top reasons they are in there. Education is the key to them staying out. #ResearchYourBreed
Please help us spread awareness and support our rescue efforts!

Thanks, Wolf Spirit Sled Dog Rescue 🐺

Merlin, Koa & Hank are all Northern breeds rescued by Wolf Spirit—

Merlin was a wonderful husky who was found hanging by his chain on a fence. His owners let him down and just left him in the shelter. Merlin was a great dog who lived out his life with Wolf Spirit.

Koa was taken to the shelter after being chained her first two years of life. Betrayed by her owner and surrendered. Koa is a happy girl now with a fenced in yard to play in.

Hank was let down too many times by his owners and by the sanctuary that took him in. Hank was a great dog that deserved better. He lived his life out with Wolf Spirit.
Help support Wolf Spirit's campaign message by purchasing one of the products below or donate direct on their website by clicking here!


SHOP #ResearchYourBreed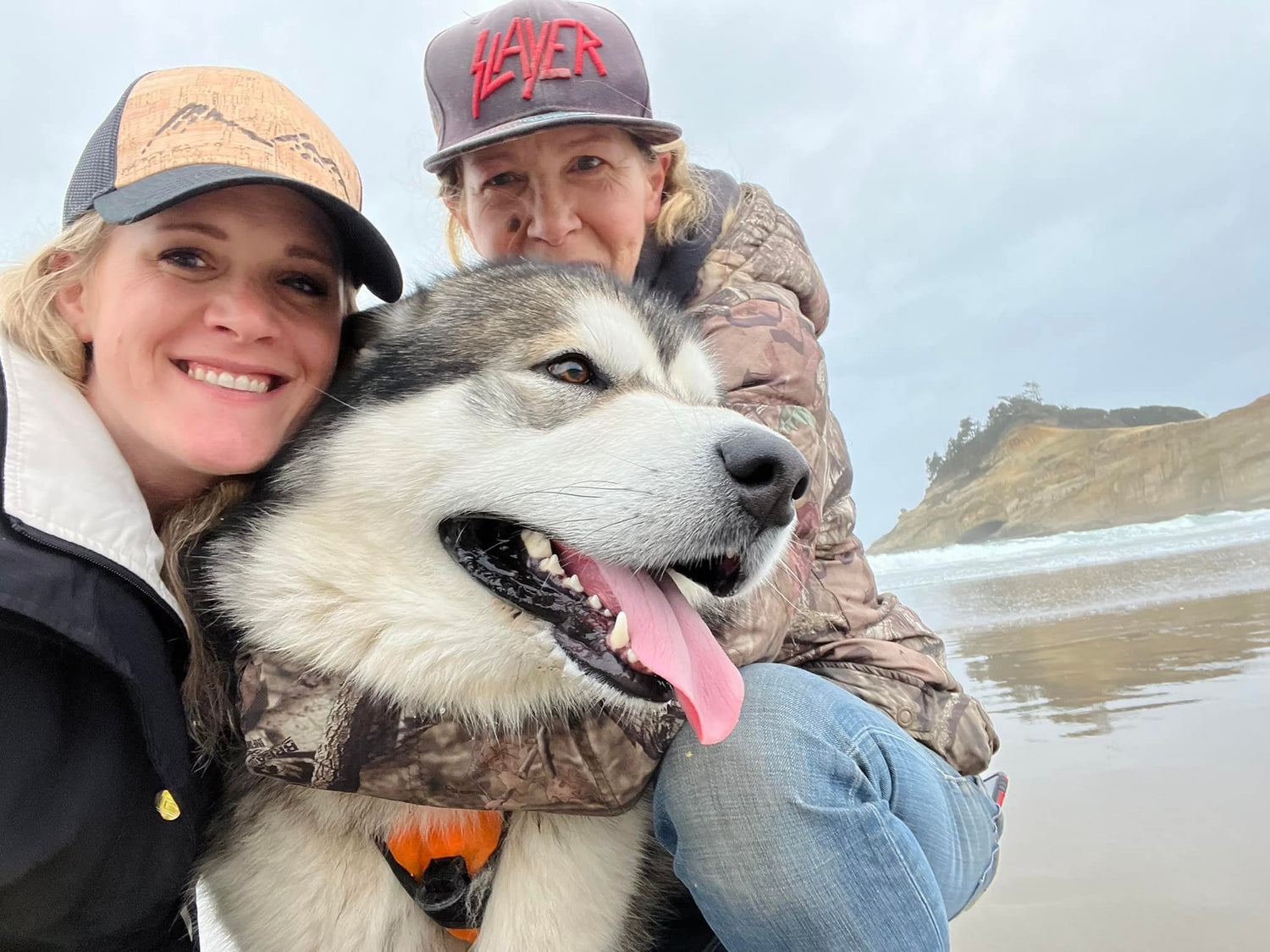 We love our animals and our family.
Rockin Da Dogs started out with a Mother (Robin Twete), daughters (Kelli Carter and Catherine Twete) and their malamute, Koda, who teamed up in 2012 to design graphics on products of two things we are very passionate about—animals and children! We are artists, illustrators, painters and graphic designers and decided to use our skills to create new, fun merchandise for dog, cat and wildlife lovers and kids while giving back at the same time. We have raised over $26,000  for dog rescues so far and have donated shirts, decals and numerous hours of our time.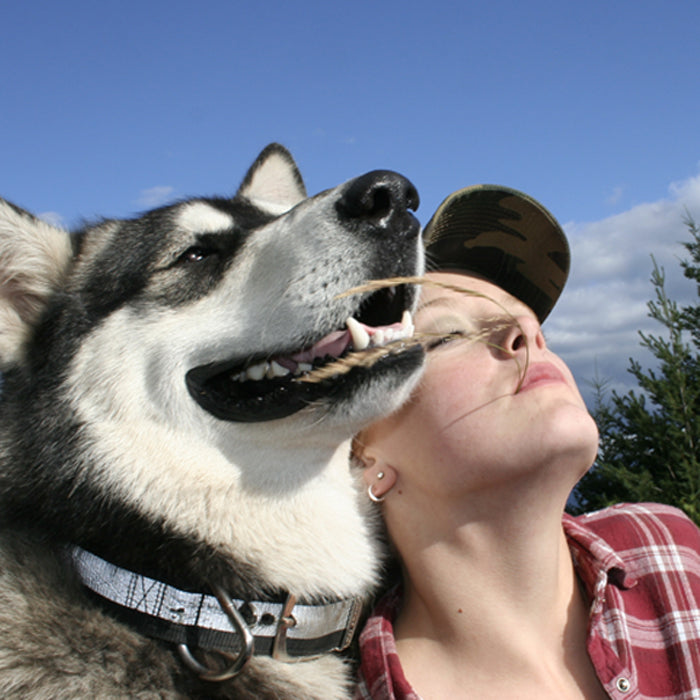 Since then we lost daughter and sister, Catherine Twete (featured photo of Koda and Cat). She was an inspiration to us all full of life and creativity. Time stopped and we did not feel like we would continue on without her, but we know more than anything she would want to see us succeed and keep creating and giving back. We will continue give back and donate items to help out animals in need.
"We love you Cat and Koda and think of you every second of everyday."
Shop